Personal Injury Attorney in Slidell, LA
At McMillin Law, we have helped numerous injured clients achieve remarkable outcomes in their cases, via both settlements and trials. If you are looking for an experienced personal injury attorney in Slidell to take on your case, you have come to the right place. To find out what we can offer you, start by scheduling a free case evaluation. During this initial meeting, we will take the time to discuss your injury and how it has affected your life, then provide the next steps for moving ahead with us.
Call us at (985) 315-3988 or reach out online. We are proud to represent all of Southern Louisiana, including St. Tammany, Orleans, Jefferson, Terrebonne, Thibodaux, and Lafourche.
Types of Personal Injury Cases We Represent
Our experienced team can be your advocate in a variety of personal injury cases.
We handle suits involving:
Auto-Accidents: Insurance companies are going to do their very best to pay injured parties as little as possible. Do not let a provider take advantage of you. Seek the help of our attorney for your motor vehicle accident case and let us take on the insurance company.
Catastrophic Injury: These types of cases involve serious injuries that require a lifetime of medical care. If someone's negligence has altered your life or a loved one's, you have a right to compensation for past, present, and future medical bills and more.
Wrongful Death: In these unfortunate events, families and individuals often find themselves in difficult situations where they need financial support but have no means of getting it. This is where we come in. Should you need to file a wrongful death suit, we can fight relentlessly for the compensation you deserve.
Will My Personal Injury Case Settle or Go to Trial?
At the beginning of your journey pursuing a personal injury case, you are likely to wonder whether your case will settle or go to trial. A settlement can be a great outcome. It can get you compensation more quickly than the trial route and can reduce the expenses of litigation. On the other hand, going to be trial can be beneficial too. If the amount of money you would receive through a settlement is far too low, you can fight for what is fair in a trial.
So how do you know which path to take? Turn to our personal injury attorney in Slidell for counsel. We can assess the strength of your case and the likelihood of its success in court. Having negotiated and litigated countless cases, you can trust our attorney's opinion on whether settling or going to trial might yield the best results. No matter the situation, our goal at McMillin Law is to protect your rights and interests and get you the maximum possible compensation. ACS Chemistry for Life

Louisiana Association of Criminal Defense Lawyers

Louisiana Veteran Owned Business

Texas DWI Lawyers

Military Veterans Advocacy

National College for DUI Defense Member

Texas Criminal Defense Lawyers Association

Wounded Warrior Project

DUI Defense Lawyers Association
What to Do After a Personal Injury Accident
In the moments immediately following an accident, as well as the weeks and months after, you will probably have questions about what you ought to do. Below we have shared relevant insights on this topic that we gained from years of practicing personal injury law.
After an accident, take these steps:
As soon as possible, seek medical attention. Regardless of whether you were in a car wreck or a workplace accident, your well-being is paramount. Even if you believe your injuries are minor, you ought to still go to a care facility. A medical professional can help you detect issues or complications that might not be immediately apparent. As it relates to a personal injury case, having an official record of your injuries and the physical effect of an accident can be vital.
Document everything. From the site of the accident to your injuries and how they progress or limit you over time, keep track of these things. Pictures and videos are pieces of evidence we can use to further your case. Additionally, maintain a record of any expenses you had to shoulder because of your injuries.
Consult with an experienced personal injury attorney. Retaining a lawyer can put you on the right track toward receiving the compensation you need. At McMillan Law, we are always at the ready to take on new clients and advocate tirelessly for their best interests.
If you believe you may have a personal injury case and are unsure of what to do, call (985) 315-3988 to schedule a free case evaluation.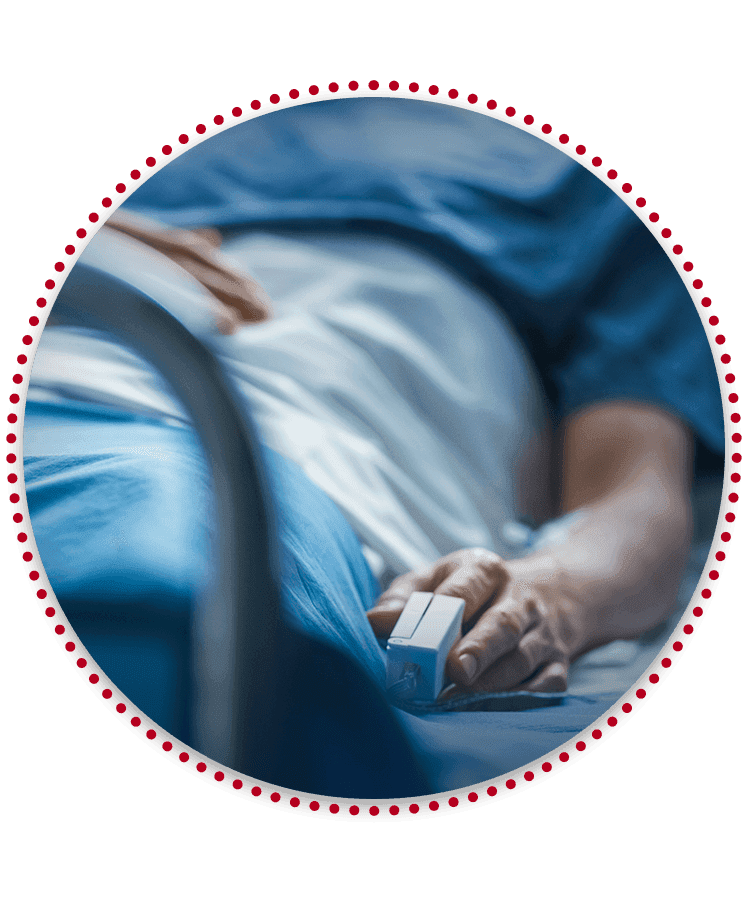 Learn More About Our Firm
Contact Us Today
Trust McMillin Law to defend your rights!