 Experienced Attorneys Serving Slidell
Also Serving St. Tammany, Orleans, Jefferson, Terrebonne, Thibodaux, and Lafourche Parishes, as well as Southern Louisiana.
At McMillin Law, we understand that being charged with a crime can be a daunting and stressful experience. That is why we are committed to providing our clients with the individualized attention and strong advocacy they deserve. Our firm has been handling criminal cases in Louisiana for over 20 years, and we have a proven track record of success in even the most challenging cases.
We devote our full attention to every client we take on. When you choose McMillin Law, you can be confident that you will have a team of experienced and knowledgeable attorneys fighting for you every step of the way.
The experience and skill of your legal defense will play a vital role in the outcome of your legal matter. You deserve an attorney who is dedicated to your case and willing to fight for your legal rights.
DWI Defense
If you have been arrested for DWI, you may be feeling scared and uncertain about what the future holds. The stakes are high - a conviction could result in jail time, loss of your driver's license, and a permanent mark on your criminal record. That's why it's so important to choose an experienced DWI defense attorney whom you can trust to fight for your best interests throughout the case. You need an attorney from McMillin Law who has a proven track record of success.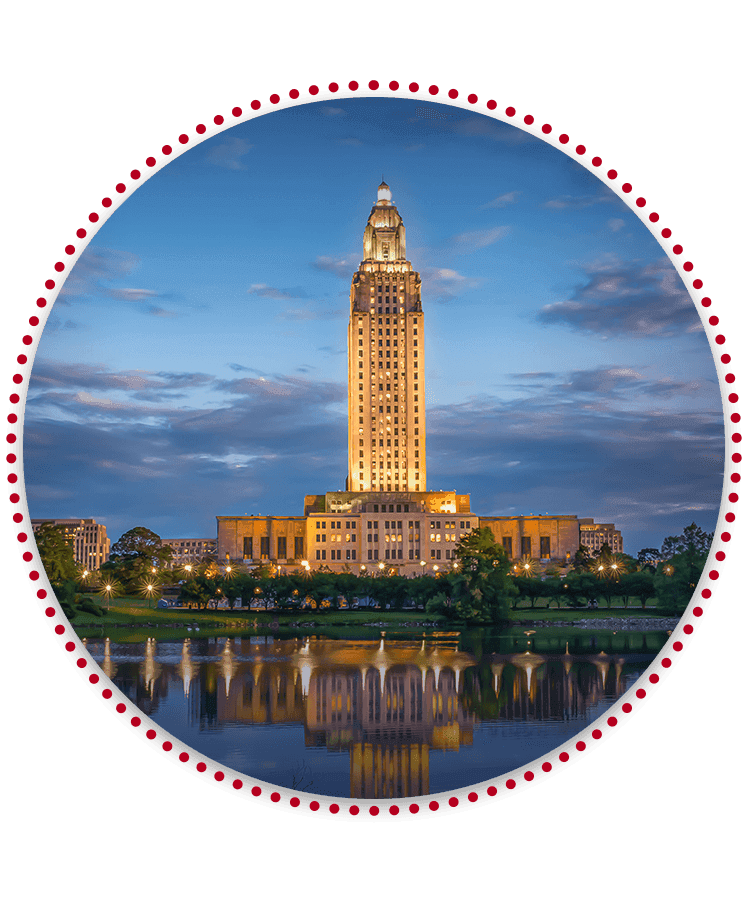 Veterans who become ill or injured during their service to the country are eligible for disability benefits from the Department of Veterans Affairs. Even though the VA offers these benefits to any veteran with a disability that developed due to service, many veterans have discovered the application process for disability benefits can be lengthy and confusing. You must provide evidence of the connection between your disability and military service. This will then determine the amount of benefit you will receive. Having an attorney who can help you overcome obstacles regarding your VA disability benefits can make a world of difference in the outcome you receive.
Contact McMillin Law online or by dialing (985) 315-3988.
"Mr. McMillin did a great job and I recommend him to anyone."

- Richard H.

"He always responded honestly and promptly to my questions and concerns. He represented me well and is a very skilled attorney."

- E.G.
ACS Chemistry for Life

Louisiana Association of Criminal Defense Lawyers

Louisiana Veteran Owned Business

Texas DWI Lawyers

Military Veterans Advocacy

National College for DUI Defense Member

Texas Criminal Defense Lawyers Association

Wounded Warrior Project

DUI Defense Lawyers Association
Attorneys Serving Southern Louisiana
Motor Vehicle Accidents
At McMillin Law, we represent those injured in motor vehicle accidents in Louisiana. We understand what a shock a serious car accident can be, and how for many this can turn into a real-life nightmare. That is why we fight to obtain compensation for the injured, so they do not have to endure additional losses such as lost work income and/or reduced earning capacity. Our firm will fight to offset any negative impact of your car accident so you can focus on rebuilding your life after an accident.
Criminal Defense
If you've been charged with a crime, you need an experienced criminal defense attorney on your side. At McMillin Law, we have been fighting criminal charges for more than 20 years. We understand how scary a criminal charge can be and how it can disrupt or even jeopardize your entire life. That's why we're dedicated to providing our clients with superior defense. We will thoroughly investigate your case, develop a strong defense strategy, and fight for the best possible outcome. Choose McMillin Law to be your advocate in the courtroom and protect your rights.
Call (985) 315-3988 or submit an online contact form for a free case evaluation. We offer legal representation in English, Spanish, and Chinese.
Contact Us Today
REQUEST A FREE CASE EVALUATION
Advanced DUI Defense Training

Free Consultations

24/7 Access

Marine Corp Veteran